Sprayer Calibration
Specialist Sprayer Calibration; horticultural sprayer calibration and air blast sprayer calibration. Splash Direct has over 30 years of horticultural sprayer servicing & designing behind them, they are your "one-stop spray shop".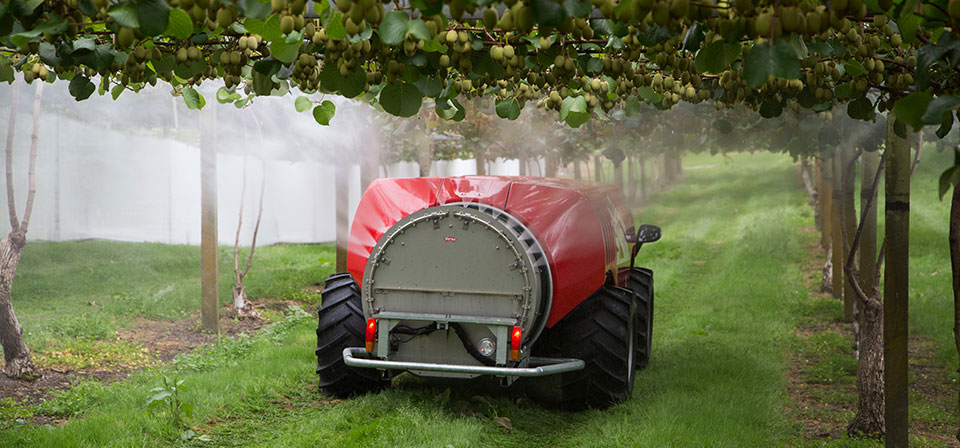 ---
Is your sprayer due for calibration?
How many tips or cores have you lost since it was last calibrated
Are the filters clean? Main and rear filters
Is the pressure gauge accurate?
Are all nozzles and rollovers working?
Are the tyres pumped up?
Has your drive shaft being greased and lubricated?
Have you got a new tractor, if it has a speedo, is it accurate?
If no speedo, how do you know how fast you are going?
What gears do you use and what revs.
Are there any leaks in the system?
Is your sprayers agitation working effectively.
Craig Bell – Your Spray Calibration Specialist
Craig is your Spray Specialist, working in the industry for over 30 + years, designing, manufacturing and fixing all kinds of spray equipment and machinery. You can be rest assured Craig knows the ins and outs of spraying equipment, pumps, fans, and calibrating sprayers. Having calibrated thousands of local sprayers in the Bay of Plenty. Craig is able to troubleshoot any issues with your machinery and controllers, this will often affect the calibrations. Craig and team are happy to calibrate your orchard machinery for you. You can be assured of great customer service, backed with the knowledge of sprayers, and nozzles which we purchase and import directly from Tee jet, spraying systems, USA, and other top-quality suppliers. As we are busy it is a good idea to book well in advance.
---
Book your Calibration
Please call us on 07 5736138 to book in your calibration, fill out the form below.
Fields marked with an * are required.
---
Why Calibrate?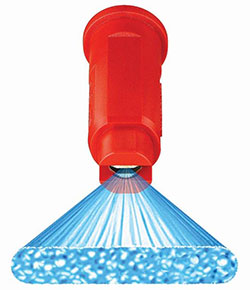 Air inclusion nozzles – Conventional nozzles
With Zespri setting compulsory use of Air inclusion nozzles for the use of Hydrogen Cyanamide and now for Bactericides the need for calibration and understanding the different tips, cores and other components of spraying is essential in getting the best outcome. If you are an operator applying the above chemicals plus the Zespri's other spray recommendations you will need to have your sprayer calibrated with both Conventional Tips and Air Inclusion nozzles to meet GAP standards.
Peace of mind
A regular calibration on your sprayer brings peace of mind that the machine is set up correctly and will perform the task you want. With traceability playing an ever bigger role in selling fruit and vegetables around the world avoiding residue through over spraying is essential.
On the other side of the coin is not applying enough or uneven spray patterns. Not hitting the target through incorrect speed, wrong tips, faulty nozzles etc resulting in insect or fungi/bacteria damage.
---
Air inclusion Nozzles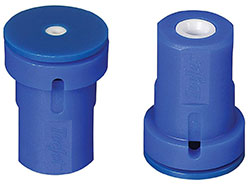 Increased spraying performance
As a contractor, I set up my first sprayer with Air inclusion nozzles for Hydrogen Cyanamide in 2007 and by 2009 all units were using this technology. After a few years of using Air inclusion nozzles and drift reduction adjuvants, we noticed the parameters around Hi Cane spraying had changed. A significant reduction in spray drift, cane burn basically disappeared, a lot shorter drying period for rain fastness and it was safe to have earlier starts and later finishes.
We found with good timing out from budbreak and speed, air flow and calibration was accurate great bud break results came through. Results were so good that a large pack house wanted to know what we were doing as there was a definite difference in our orchard bud counts compared with their other applications.